Delete This,I Xlizard tried to undo Simon's bad.After he is gone delete the dummy page that distracted him called Maltaball and edit this after.
PetruNationalist Dictatorship of Asteriskistan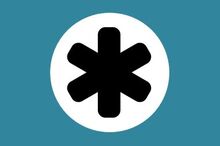 Name: Nationalist Dictatorship of Asteriskistan
Leader: Dictator Tomas Bradshaw
Capital: Greater Asteriki (1)
Largest City: Limetown (2)
Population: 3
Religion: Church of Asteriskistan
Language: Asterikese and English
Anthem: War Cry of Asteriskistan
Ideology: Right Wing
History
In the area of a lost and ancient ruins of a micronational titan, a new micronation was formed. Based on a new ideology: Bradshawism - a mix of a police state, capitalism and fascism - Asteriskistan was made to be new far right titan. In the country of Asteriskistan there are 10 districts, Greater Asteriki, Asteriki Country, Lime, Pepper, Axeia, Ragstock, Namba, Salt Island, Humber, Bednia.
Bradshawism
Bradshawism is all about being the best you can be for society. You have to put your country above all else however, also trying to get above the ranks. It believes in things such as natural selection and cultural superiority (some cultures are superior than others). In addition, it believes in things such as death penalty and hard law and military enforcement. The whole purpose is that you would conform to society, believe in national values and pride, work for the nation and have the ability to become high ranking in society
Asterikese
Asterikese is a newer variation of classical languages in the area. The rule is that the word in English, has it's first word at the back and an "et" (male) or "Isto" (female) in the end. For example: Hello = Ellohet, Mother = Othermito and Father = Atherfet.
This paragraph would look like this in Asterikese
Sterikese si b ewern arriationv fo lassical anguagesl ni het reaa, Het uler si hatt het ordw ni Nglishe, ash s'it irstf ordw ta het ackb nda na "et" (alem) ro "Stoi" (Emalef) ni het nde. Orf Xamplee: Hello = Ellohet, Mother = Othermito nda Father = Atherfet.
Hist aragraphp ouldw ookl ikel hist ni Sterikese
Community content is available under
CC-BY-SA
unless otherwise noted.