Micro Countryballs are depictions of Micronations based off of their flag and stereotype of the people living there. Below are a list of Micro Countryballs, the list comprises of those from Early 2018 + more famous Micro Countryballs from Polandball wiki.
The List
This is not in alphabetical order.
Libertiaball
Rizaliaball
NeuPreußenball
Holloball
Alanball
Flairoball
Ageloniaball
Romduraball
Eganball
Almiaball
WestfieldBall
Micro-Italiaball
Rizaliaball
Nicoball
Newtonball
Depictions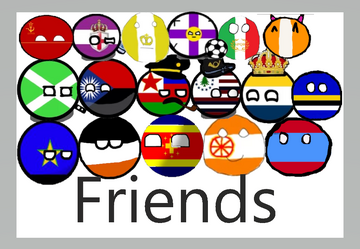 Community content is available under
CC-BY-SA
unless otherwise noted.