The Micronational Football League was a professional American football league consisting of 5 teams. The MFL was one of the first major micronational football leagues in North America. It was founded on November 2nd, 2018 by His Majesty Cameron Koehler, and the commissioner was Mason Farrell.
Joining Process
Every team that joined the MFL had to follow the 4 golden rules ™.
All micronations that join has to have a population of 10 or more excluding the founder or commissioner
All micronations that join have to have a reasonable land claim
Micronations that join will be supplied a logo, wordmark, and a uniform logo, if you do not like the logo please consult the commissioner.
MFL teams that do not engage in sportsmanship or kind to the other team can be disqualified on the Commissioner's request
After they confirmed their micronation has followed these 4 rules you must send a letter to hismajesty@ikonia.ml describing the team, logo wise, and where they originate from. His Majesty Cameron Koehler sent the discord link for the MFL and your team was either be accepted or denied.
Teams
The MFL had 5 teams:
Games
The first season of the MFL started on November 2nd, 2018 and ended on November 9th's first MFL Mega Bowl I game. The Sehconey Bucks won the Mega Bowl I.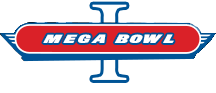 Community content is available under
CC-BY-SA
unless otherwise noted.