Miyinutosp ( Miyi means Earth and Nutosp means South ) is a country located in the northern Ellsworth land. It is declared as a country in 24th June 2019 by The King Of Miyinutosp Rexha First. It is set to be built around the year 2030. This country is rising very fast mostly in fame.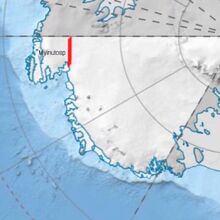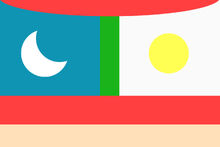 The Kingdom Of Miyinutosp
Motto
"Vincit omnia veritas"

"Truth conquers all"

Capital
Aliyano
Demonym(s)
Miyinutosp
Organizational

structure

Constitutional monarchy

with parlamentary government

The King
Ebubeker Rexha (Rexha first)
Prime minister
Not elected
Establishment
Formation
24 june 2019
Area claimed
Total
216,000 km square

(134,000 sq mi)

Population
Estimate
15
Purported currency
Currency
Brunt
This is the model coin for 1 brunt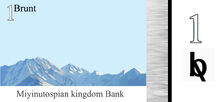 Community content is available under
CC-BY-SA
unless otherwise noted.