The Democratic and Capitalist Republic of New Emersonac City, commonly referred as New Emersonac City, is a self-declared autonomous political entity which claims to be a sovereign state, but macronational authorities consider it as a micronation and do not recognise it as a macronation. The nation is located in the Dambovita county of Romania, 23 kilometers away from Ploiesti.
The lowest point is located at the Pinewood Residence (718 ft above sea level) and the highest point is at Fort Worth (722 ft above sea level)
History
The history actually starts with a idea that sparked in Andrew's mind in the year 2010, when he discovered LEGO for the first time: Making a LEGO City! So Mr Emersonac made a city from different toys and called it "LEGO City". As days went on, the city was renamed to weirder names (Such as Play St. Louis), but the colors Blue and White has inspired the president to make the Blue Striped White Flag, which still stands today.
The history separates there, as the Lego City (Renamed Legoland Town) still stands proudly on the President's hallway, still keeping its flag.
And so, inspired by Molossia, Vikesland and Calsahara, Republic Of New Emersonac City was born, taking the same design as the classic flag.
Immediately after the planning of the micronation, Andrew soon wrote and signed the Declaration Of Independence.
Regions
New Emersonac City is home to 5 regions, with each one of them having separate districts:
Emersonac Town
Emersonac Town is the capital of the Republic. It is also the biggest city, right ahead HooverVille. It is connected to the outside world by the Emersonac Turnpike (A1), Western Highway (A2) and Don Street (DN1). The name used to be "Andrewburg", before the President thought the name was kind of unfitting.
Hooverville
Hooverville is a small town located in the outskirts of Emersonac Town. The population is made of animals. The region can be called "Bucuresti Of New Emersonac City" because of the pollution and the low land value.
Pinewood Residence
The Pinewood Residence is a private property in the "Highway Valley". Its is also the lowest point in the nation, at 718 ft. above sea level.
Fort Worth
Fort Worth is a planned metropolis in the Fort Worth Panhandle. It will be connected to the rest of the nation by the A2, A3, and A4 highways. It will have a Pastafarian Church, Grand Library, School Of Fort Worth, business towers, and more buildings which will be revealed in the Ceremony Of 2018-2019. It is the tallest point i the country (722 ft above sea level). The name comes from a shelter/fort that Germans made in World War II, thus then being demolished by the Romanian Army. In popular belief, the fort was named "Worth Shelter", thus the name of the town, Fort Worth.
Agricultural District
In the agricultural district, 67% of N.E.C's food is planted, then harvested and sold in stalls in Hooverville and Emersonac Town.
Currency
The Official Currency of the nation is called "Kred" (KD).
At first it was Carly Dollars, but it got changed due to ink cost. Then we had Eme, but it only lasted for a month, due to the poor name of the currency. The Turquoise Dollar (TD) only lasted for 6 days, until His Excelency decided to name it "Kreds". The Nation also produces bills of 1 KD, 2 KD, 5 KD, 10 KD, 50 KD, 100 KD, and 500 KD.
The Kreds have a currency lower than it, called Bits. 100 Bits make up 1 Kred.
KD's also have a great exchange policy: 2 ice creams bought from a local shop outside the nation can bring you 10 KD if you give it to the President.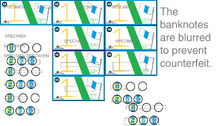 Exchange Rate
| Qty Kreds | Qty Usd | Qty Euro | Qty Leu |
| --- | --- | --- | --- |
| 1 | 1$50 cents | 1 EUR | 4 LEI |
~ Adjusted for inflation 2019
Entertainment
The Country's entertainment source and Television is ran by Emersonac Studios, also posting some of the entertainment videos on the popular platform of YouTube.
TV Programs, Shows & Radio
For the movies under production, check The List Of N.E.C Movies, and for the Rock FM radio, check this.
The majority of the TV programmes and radio stations are ran by Emersonac Studios. As of 2018, the following TV programmes are:
NNN (Nightly News At Nine): The main source of news.
Emersonac FM: The nation's radio.
Radio 77: The news radio station.
Home Movie: The movie TV channel.
Rock FM: The only radio/TV programme than is not ran by Emersonac Studios, and it comes from outside the nation.
Ambiental: A channel showing the relaxing scenes and the relaxing sounds of nature.
Holidays
New Emersonac City has a rich culture influenced by Romania and the US.
Note: The ones in BOLD are important/cannot happen every year
Note 2: The italic ones are part of the Snow fest Carnival
| Name | Date | Description |
| --- | --- | --- |
| New Years Day | January 1 | Celebrates New Year |
| Winter War Day | January | In this month, Emersonac Town turns into a wintry batlefield! |
| War Day | January 20 | The day which the army checks their equipment and shows it to people! |
| Alarm Testing | Every first week's Monday. | Testing the COUNTRY ROADS alarm. (yes, that is how its called.) |
| New Emersonac City Foundation | April 3th | Celebrates the day the Declaration of Independence was signed |
| Kids' day | 1st June | Celebrates Kids |
| Valentines' Day | June 11 | N/A |
| Alliance Day | July 10 | Celebrates Our Allies |
| Highway Day | 1st September | Celebrates the opened highways. |
| Election Month | September | The month in which elections are held |
| Emersonac Town Parade | October | The month in which Emersonac Town turns into a holiday market |
| President's Birthday | October 24th | N/A |
| Halloween | October 31 | Celebrates Halloween |
| First Day of Christmas | November 1 | Celebrates the start of Christmas |
| Snow Fest Carnival | December 1 -> March 24. | Celebrates snowy days |
| Winter Party | December 21 | First Day of Winter |
| Christmas | December 24 -> 26 | Celebrates Christmas |
| Luge Track Race | December 27 -> 1st March | |
| New Years Eve | December 31 | Celebrates the New Year |
Songs
Favourite bands include Gotthard, MJ, R.E.M and The Offspring
Military
The N.E.C Military Arsenal consists of:
Material Things
Oty.
Codename
Description
Pressure Bombs
0 ( in dev.)
R2H-B
A boiling bomb, capable of blowing up

major cities and communes.

RC Helicopter w/ spy cam
1 ( broken)
Panther-1

Panther-2

A helpful spy helicopter that is capable of

spying on angry neighbours!

Airsoft Guns (13)
13
AirSoft1-13

AirSoft2-13

and so on!

The main weapons of defense.
Nerf Guns w/ puchpins added on bulllets
2
NF1
Super easy weapon, useful for shooting competitions when there is a dartboard involved.
ICBM
2
Ic6
Firework launcher on a skateboard!
Bombers
4
Bomb4
Helicopter with a remote controlled airsoft grenade! They work like a kamikaze.
Insecticides
A lot!
IDD
Useful for spider removal and for killing mosquitos
Paper Guns
2
PPR7
Useful for shooting magnets on the enemy's fridge!
Cute kittens!!
4
2CUTE4U
P E R F E C T I O N
Naval Infantry (Boats)
1
"Voyager"
Useful for naval missions. With its hardsink technology it can float for at least a month!
Missiles (explosive)
0 (in-purchase)
FireWork5
Fireworks are great for aerial nighttime shows and for distracting the enemy!
Transportation System
The N.E.C Transportation system consists of a extensive route of container and passenger transport!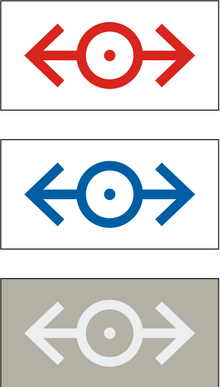 Train
The railway that operates in here is the Lego Rail.
Truck
The trucks have more extensive routes that train, as they can go over any highway!
Ship
The cargo ships cannot reach N.E.C , as its a landlocked country.
Landmarks & Geography
Landmarks
The country's landmarks are very popular amonghst tourists, but the most notable ones are the Bank of N.E.C and the Tree of Youth.
| Landmark | Location | Photo | Description |
| --- | --- | --- | --- |
| Bank of N.E.C | Emersonac Town | N/A | Where the nation's money is held. |
| Tree of Youth | A1 | N/A | Legends say there once lived a magic kitten and if you touch the tree it gives you heal doses. |
| War Memorial | Emersonac Town | N/A | Made to remember the N.E.C War with the Mosquitoes. |
| Freedom Tower | Emersonac Town | N/A | This massive structure, made of wood and bricks, stands 10 feet tall (~4 m) above roadway level and symbolises the wealth, rich culture and the freedom of speech to all New Emersonac Citisens. |
Roadways
The nation has quite a few roadways.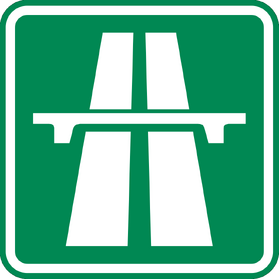 | Roadway | Code | Icon | Length | Date of completion |
| --- | --- | --- | --- | --- |
| Emersonac Turnpike | A1 | | Border - Emersonac Town | 4.4.2018 |
| Western Highway | A2 | | Emersonac Town - Hooverville - Forth Worth | Under Construction Completion Date (estimated) : 2019 |
| Transfagarasan | B1 | | Emersonac Town - Pinewood Residence | 4.5.2018 |
| Arlington Avenue | B2 | | Hooverville - Fort Worth | 1.5.2018 |
| Don street | C1 | | Emersonac Town ( Norton Park - Bus stop) | 1.5.2018 |
Important Events
Event
Date
Why was the event made?
Description
First Flag Raising
Evening of 3 April 2018
To let Romanians know we have declared independence!
Most important thing of all.
Spider Movement
Still Ongoing
To exterminate all spiders.
The president has arachnophobia.

The worst type of it.

First MicroNews Broadcast
16 May 2018
To inform everybody
N/A
The Great Mosquito War
Still Ongoing
War declared on Mosquitos!
We used a fly swatter to kill them, but we will use tanks with insecticide!
First and biggest earthquake in N.E.C
28th of September 2018, hour 3:23 AM
N/A
Biggest earthquake (5,8 on Richter Scale), destroyed Freedom Tower, damaged Presidential Furnace. The ROALERT alert system was not active at that moment.
War with another micronation
On 18 of May 2018, The Prez's mother made a small micronation inside the Presidential House, and the president donated a 1 x 1 meter area to start with. Before Andrew could realise where this was going, he put the military to a stand-by.
Then, N.E.C started to annex back the land given to his mother, using Nerf Guns, and throwing LEGO guns. The LEGO minifigures helped defend N.E.C from a invasion, before Andrew Baltag "Emersonac" signed a armistice with his mother's nation.
The war was officially ended by citizens.