The Union State is a proposed micronational union of the Republic Of Long Island and several Micronations in New York State. Each micronation would be fully autonomous and only need to contribute to each other's defense.
Proposed Names
United Nations Of America
United Nation Of New York
United Micronation Of New York
Union State Of New York
Union Of Long Island
Proposed Flags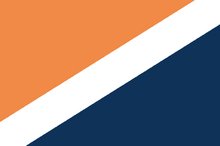 Community content is available under
CC-BY-SA
unless otherwise noted.