Republic of Valdenya
Welcome To The New And More Balanced Valdenya!
History
After James Found Out About Micronationalism, He Started His Own Micronation Named The Empire Of Valdenya.
Early History
He Drew The Earliest Version Of The Flag, a Nordic Style Flag, When He Tried It With His Friends, They Went Well On Getting In New People, But Then... The Majors Daughter Caught Him Red Handed, Scared, James Threw The Flag In The Bin, He Paused The Thing For A Month Until He Reestablished It On June 9th.
Mid History
In June 9th He Wrote His First Wiki Page, He Did Not Tell Anybody About It Until, His Enemies Found It Out, On June 21st, The Bloodiest War In Valdenyan History Started.
Valdenyan Civil War
When It Started, James Was Beyond Shock, He Only Had Nerf Guns And Water Balloons, So He Set Alone As A Warrior, He Splashed Everybody, Including Kaiser Leo I, They Shot And Threw Everything In The Battle Of Sandboxia, When It Was Over They Took A Break, When James Told His Friends, It Was Over For The Attackers, In The Bloodiest And Most Violent Battle, The Battle Of Gardenia, They Started Punching Each Other And Throwing Rocks, It Was Then When It Ended And Became A Cold War On June 23rd, And Is Still Going On Today.
Late History
When The War Was (Technically) Over, He Decided To Join The LOMN So No More Wars Would Be Happening, He Found Out That His Cousin Was Rooting For His Micronationalism And Micronationaly Speaking Gave Him 5 Isles And 10 Meteres Of Land In Norway, Giving Him A Colony, Naming Them The Great Regean Isles, Then He Was Very Exhausted And Took A 3 Month Break, When He Returned, His Page Was Gone, So He Quit, He Later Came Back After 2 Months And Abolished The Empire, And Started The Republic On The 15th Of December, 2018 16:13. After 44 Days Of Dormantness, Chaos Broke Out, The Valdenyan Government Crisis Had Started, He Lost Members Of The Parlament And Is Ready To Abolish Valdenya For Good, But Not Yet.
Borders
The Land Valdenya Has (Excluding The Great Regean Isles) Is 23 Meteres Long And 9 Meteres Wide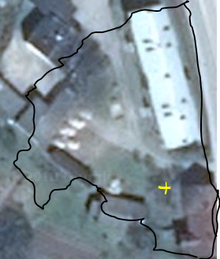 Provinces
Valdyard - Population : 2
Gardenia - Population : 0
Margyard - Population : 30
Barnia - Population : 0
Parlament
President - James Birnbaum
Ex-Prime Minister - Andrew John Snowy
Ex-Minister - Danielle Sproge
Ex-Head of Court - Dominik Mark Lenert
Community content is available under
CC-BY-SA
unless otherwise noted.