Republic of Walrusland
or only
Walrusland
(finnish Mursumaa) is a micro-state in Finland. Walrusland's capital is
Kioki
. Walrusland's official languages are finnish, english and
walrus language
. Walrusland's area is 11,3 square kilometres. Walrusland's president is
Mursuvaari
. In Walrusland live 19 peoples and 70 animals.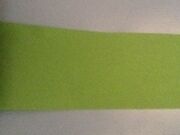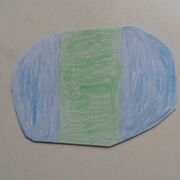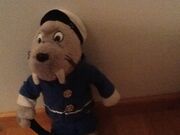 History
Walrusland founded 12th August 2018. It join in UIM (Union of Independent Micro-States), finnish Itsenäisten mikrovaltioiden liitto) 10th January 2019.
Cities and municipalitys
In Finnish and in english
Kioki (in walrus language, in english Dog City). Population: 2 people and 43 animals.
Pöllömetsä (Owl Forest)
Majavakylä (Beaver Village)
Oravakylä (Squirrel Village)
Poropukki (Reindeer Village)
Eteläkylä (South Village). Population: 5 people
Junakylä (Train Village) Population: 1 people
Pallola (Ball Village) Population: 2 people, 1 animal
Ankkakylä (Duck Village) Population: 1 people
Jokikylä (River Village)
Peltometsä (Field Forest)
Here's not all cities and municipalitys.
National Symbols
Walrusland's flag is the most important national symbol in Walrusland. It colours are blue and green.
Other national symbols are Walrusland's coat of arms, anthem Oh Walrusland (finnish Oi Mursumaa, walrus language Aa Wallanti).
Currencies
Walrusland's currency is Walrusland's Sadi. 100 sadi is as big as 1 euro. Walrusland make it Sadi-moneys in Sadi-Factory. Official currencies are sadi and euro.
Community content is available under
CC-BY-SA
unless otherwise noted.